Pocket AC
tools for film and video
Plan. Execute. Log.
Pocket AC is an Android app for cinematographers, camera assistants, operators, DITs, and videographers featuring various calculators and charts to help prep and execute productions.
Specs in one place
Over 100 camera film and digital camera specifications
Over 800 lenses catalogued
Filter factor charts for Schneider and Tiffen filters
Film stock IDs for Fuji and Kodak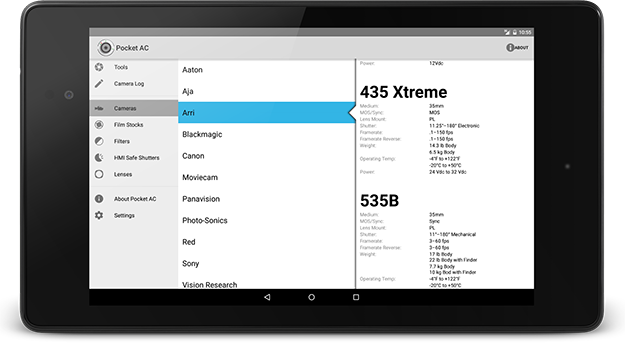 Log every shot.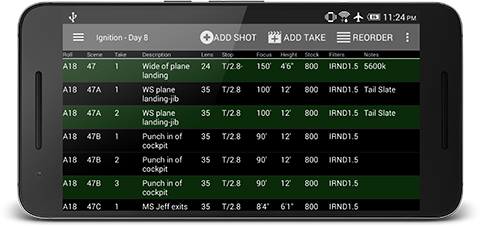 Quick and intuitive interface with presets to make logging easier
Can be used as a camera log to log every setup or a camera report to log every take
Mark circle takes in the camera report
Long-press a log entry to open a pre-filled slate
Collaborate on the same camera log with other Pocket AC users in real-time (beta)
Email log in PDF, HTML, or CSV format (opens in Microsoft Excel, Google Sheets, or OpenOffice)
Available on phones and tablets